WHIT IS LOOKING AHEAD, NOT LOOKING AROUND
"I don't think I know what is mainstream anymore. We have found that we are most successful when we are looking ahead and not around."—Whitney Pozgay
Your clothes make us feel, well, happy. Are there days when you feel like designing super dark, black monochrome outfits? We would suppose that you design based on your mood. Do you?
Our collection definitely has an optimistic and playful lens, but if you break down the pieces there are always options for a more minimal customer. That being said, I gravitate towards navy more than black when it comes to designing. There are so many people who do black minimal clothing so well, we don't need to compete with them. We do black solids from time to time, but people usually expect color from us. We might be one of the few brands ever that has a hard time selling black solids.
The clothes look light and fresh and spacious. Is there some sort of landscapes or inspiration you keep in mind when it comes to shapes, colors and prints?
I love the word spacious! I may have to steal that. I grew up in Arizona and miss the wide-open horizons. I always have nature in mind when we are working. The inspiration is art focused, but usually also linked to some outdoor space or location from my childhood.
feature images JIMMY MARBLE
The main reason we love your pieces are that they are beautiful and complicated, but they are still wearable. Do you always keep in mind the woman who might purchase the pieces? Do you make sure there are some pieces that can be worn on their own?
Wearable fashion is really important to me. We are modern women, with a multitude of things going on at once, and are constantly on the move. I never want anything to feel too precious or fussy. I also like to design items that don't put our customers in a box. I think a lot about pieces that can stand on their own and be personalized by different types of shoppers.
Do you ever want your brand to cross the line into mainstream glory?
I don't think I know what is mainstream anymore. We have found that we are most successful when we are looking ahead and not around. So if we resonate with more customers over time, great, but we can only focus on what we love to do and what we are good at. Obviously, we want the company to grow and be successful, but right now we are focused on expanding our direct to consumer sales and working on collaborations we are passionate about.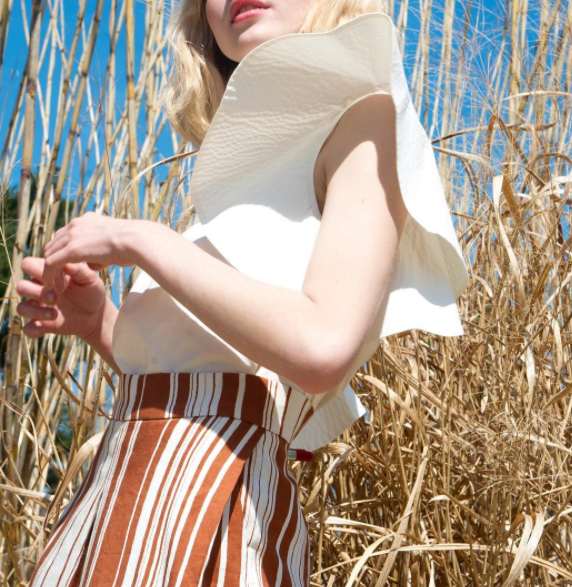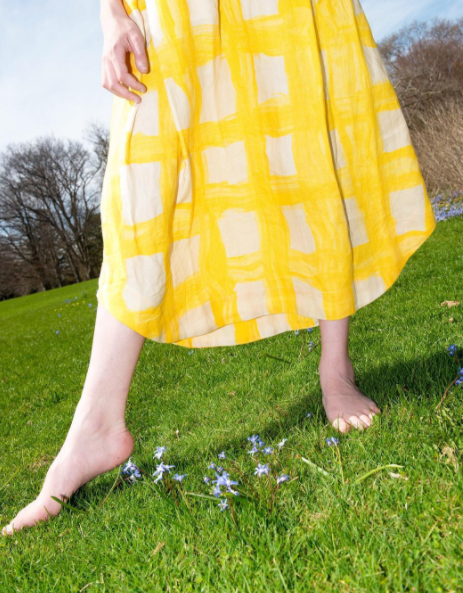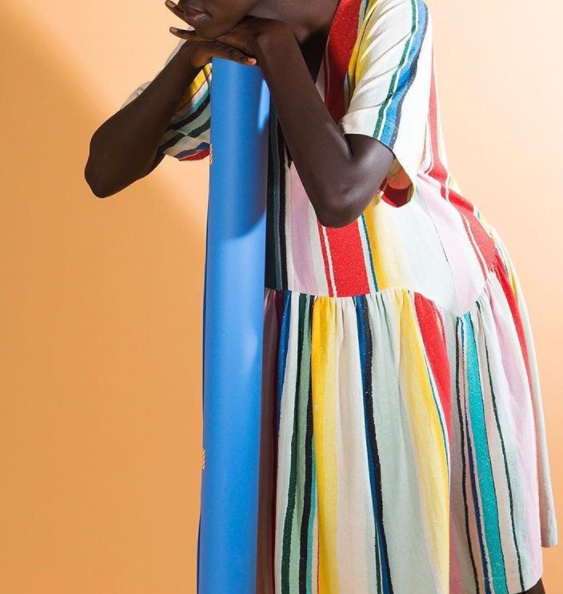 I want people to feel (blank) when they are looking or in at WHIT:
Delighted X

Powerful

Quirky

Something you can't exactly pin point.
Would you rather your designs be serious, sexy or neither?
We want the clothing to feel artful and fun. Definitely not serious. I think women are most sexy when they are being themselves, so if that works then awesome!
If WHIT were a flower it'd be:
A Cactus Flower
If WHIT were a song it'd be:
Love You by The Free Design
If WHIT were a book it'd be:
A Pantone book
If WHIT were a well-known person it'd be:
Frieda Kahlo