YOU'RE A STONE FOX BRIDE
written by SHAYNA GONSALVES. photos courtesy of STONE FOX BRIDE & FRANCES TULK-HART.
The stereotype of five-year-old girls dreaming of Prince Charming appearing on horseback, poofy dresses, hair teased to hell, and all things pink is pretty whack. Any rerun on TV will tell you that the bridal norm is made up of played out princess gowns and run-of-the-mill showrooms where accessories are a fake lace-veiled afterthought. Creative Director Molly Guy, on the cusp of getting married in 2010, noticed this sad trend and was like, "Ew. This sucks." Stone Fox Bride was born, a self-proclaimed "groovy, enchanted wedding sanctuary" that reimagines the romance of wedding dreams for brides-to-be in New York and beyond.
Rather than being relegated to that secret Pinterest board every girl has and never allows to be seen by the public, SFB offers swoon-worthy inspo that, although meant for dream weddings, makes you crave a more beautiful life. Sourcing the most luxurious fabrics and putting them straight into the hands of seamstresses at the city's top ateliers, the vintage vibes of their gowns are as reverent as they are timeless. As of 2017, they also go beyond straight size in an industry that has been anything but inclusive. Molly guy is saying goodbye to limited sample sizing that can prevent a bride-to-be from even trying on a dress—which forces her to dream up what she would actually look like in the one she chooses. Eloquii for Stone Fox Bride, will be available in sizes 14 to 24. In a Vogue interview, Molly Guy announced, "I'm never going to do a collection again unless we do it up to a size 24. This is the new normal."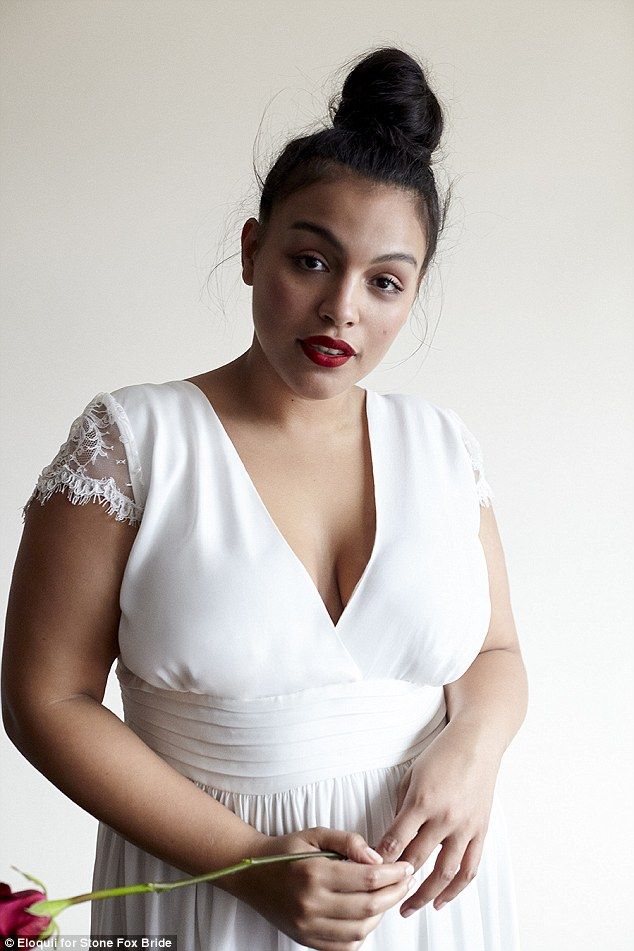 They also have an everyday collection of soft clothing and a "FUCK WEDDINGS" line of tongue-in-cheek garb fitting of the brand's signature whimsy. Aimed straight at the heart of those who dig one-stop shopping, you can send your sweetheart to Stone Fox Bride to pick out The Ring (or, you know, pick it out with them, satisfaction guaranteed), as they have a collection of beautiful jewels with unique and have huge personalities.
If you want to get your Stone Fox on with no wedding in sight, they custom-make floral crowns that are to die for and perfect for summer when you're feeling dreamy. On their blog, they feature a rad woman every week, covering ladies like Pamela Love and Cat Popper. What really stole my heart and made me a Stone Fox addict, however, is their Instagram account. Although you can read their Ring Stories on the blog, it is awww-inducing to be scrolling through your insta-feed and come across a photo of a gorgeous ring on a beautiful hand with a crazy proposal story submitted by Stone Foxes everywhere (hint: if you ever need proposal inspiration, this is the place to look). It's refreshing to be reminded throughout the day that beautiful things can, and do, happen.
The small team at SFB lives for love, and it shows. Check them out, make mental notes, and attempt to see your life through a Stone Fox lens.